Details

Last Updated on Friday, 11 November 2016 09:42
The Ministry of Environment and Energy recently made a presentation of environmental projects currently being implemented in partnership with the United Nations Development Programme (UNDP) and funded by the organisation's Global Environment Fund (GEF) as well as other sources.

As part of what is known as the GOS-UNDP-GEF Programme, the UN body implements local environment projects which are locally managed by the GOS-UNDP-GEF Programme Coordination Unit (PCU) under the auspices of the Ministry of Environment and Energy.

The presentation, held at the Fisherman's Cove Hotel, was attended by the Minister for Environment and Energy Rolph Payet, UNDP programme manager Roland Alcindor, other UNDP representatives, focal points from different partner organisations, members of the PCU and media representatives.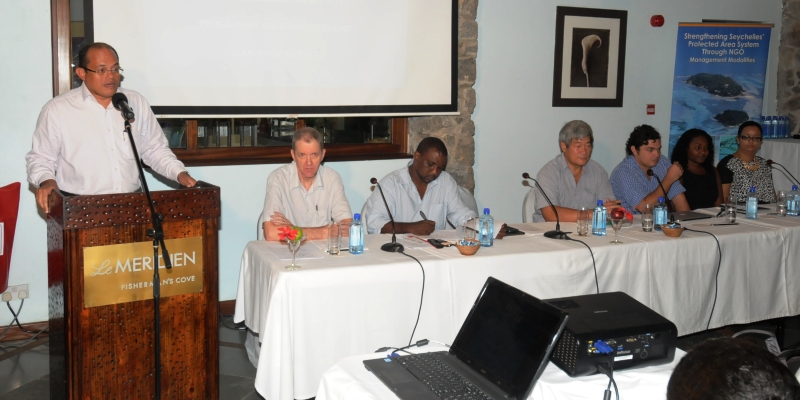 The ongoing projects in Seychelles fall under two categories, namely biodiversity and climate change and mitigation.

They include the application of biodiversity management in production sector activities, prevention and control of invasive alien species, national biodiversity planning to support the implementation of the 2011-2020 strategic plan in Seychelles – or what is known as the NBSAP Project, the strengthening of Seychelles' protected areas or the PA Project and one to kick-start the development of the photo voltaic market in Seychelles.

Addressing the audience, Minister Payet explained that the PCU has an important role to play within the Ministry of Environment and Energy, as it has financed various important environment projects. He added that a lot of progress has been made in spite of different challenges including limited financial resources and lack of expertise.

The minister expressed the need for PCU to create more awareness so that the achievements registered, the knowledge gathered and the lessons learnt from past projects can be shared around the world so as to allow more progress in environment protection.

He concluded by thanking and congratulating non-governmental organisations (NGOs) which have along the years worked with and partnered his ministry on the projects.

The PCU currently employs 10 staff including a programme coordinator and four project managers. Challenges faced by the unit include staff retention as in some cases project managers continuously change, and the need to update and modernise environment related laws and policies.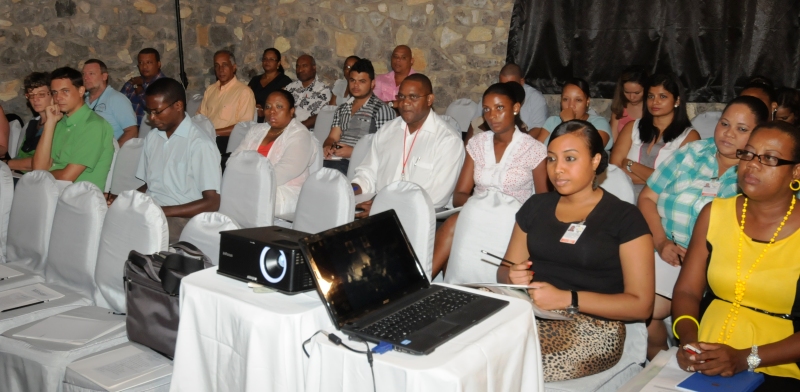 Source: Seychelles Nation @ http://nation.sc/article.html?id=241006